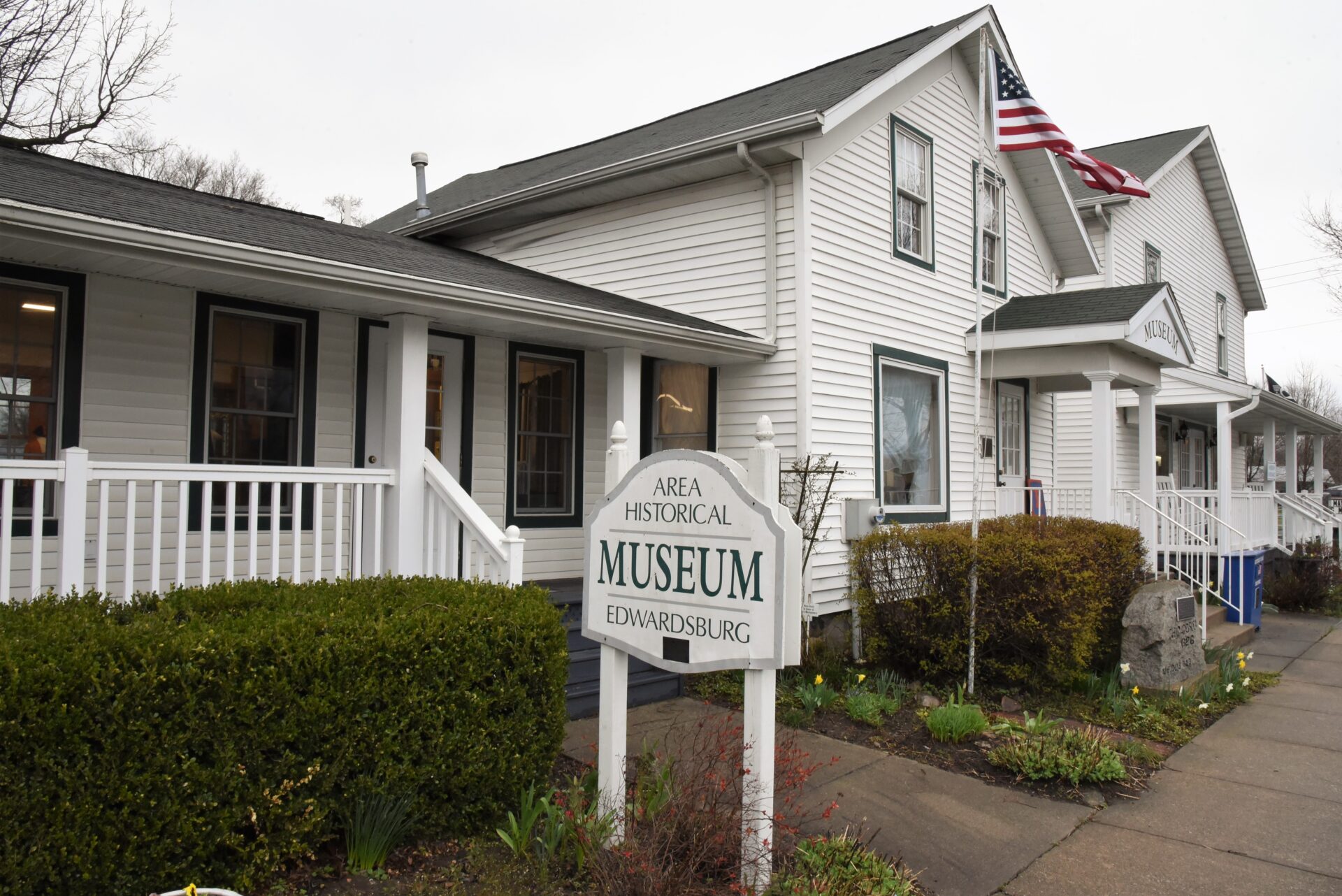 Preserving and Protecting History
The Mission of the Edwardsburg Area Historical Museum is to preserve and protect the history, heritage and ancestry of the Edwardsburg area by establishing a permanent collection of artifacts, memorabilia, heirlooms and publications for public enjoyment, information, appreciation and education. The Edwardsburg area includes all of the 49112 zip code area and/or the Edwardsburg School District boundaries.
The History of the Museum
The museum building, built in circa 1861, served as a hotel or boarding house throughout most of its history. The house was known as the Schock House, Sherman House, Smith Hotel and the Rinehart Hotel. It was located on the Sauk Trail and the horse and carriages stopped as well as the stage coaches to enjoy a warm meal and a night's rest to weary travelers.
The building was acquired by Charles and Vera Pabreza in the mid 1900's. The Pabreza children, George, Bob and Pat (Bellaire) donated the house to the Edwardsburg Area Historical Collection in 2001. With many volunteer hours, it was turned into a museum. In 2005, a new section was added to the existing house. This two-story building structure, although larger, is similar to a portion of the house that burned in 1986.
There are 44 volunteers who housesit, design displays, handle office work and maintain the premises. The governing body is the Board of Trustees made up of Chair Sally Dalrymple; Vice Chair Barbara Dempsey; Recording Secretary Shirley Andrews; Corresponding Secretary Della Holdread; Treasurer Pat Bellaire and six additional board members. They are Sue Carmichael, Karen Duck, Ed Gardner, Virginia Kraft, Janice Leist, and Owen Wright. An annual business meeting is held in January, monthly board meetings are held on the third Wednesdays of the month, and weekly meetings are held on Wednesday mornings.
New members and visitors are always welcome at the meeting